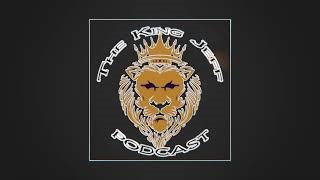 JOIN THE KING JEFF PODCAST NATIONWIDE CALL IN SHOW ON FACEBOOK OR INSTAGRAM TO FIND LOVE, A BUSINESS PARTNER, OR A COMMUNITY DEVELOPMENT LEADERSHIP TEAM.
Kick Off Show:  March 7, 2022
Monday, Tuesday, Thursday, Friday, Saturday
Morning:
FACEBOOK LIVE    9:00am EST/ 8am CST /6:00am PST
INSTAGRAM LIVE: 10:00am EST/ 9am CST /7:00am PST
Noon:
FACEBOOK LIVE 1:00pm EST/ 12pm CST /10:00 am PST
INSTAGRAM LIVE:2:00pm EST/ 1pm CST /11:00am PST
Night:
FACEBOOK LIVE:   8:00pm EST/ 7pm CST /5:00 pm PST
INSTAGRAM LIVE: 9:00pm EST/ 8pm CST /6:00 pm PST
The King Jeff Podcast Platform presents comprehensive strategies that help improves the lives of people, and strengthen communities worldwide. We offer a Facebook, and Instagram call in show, Personal and Group Life Coaching Sessions, and Empowerment Lectures for large and small groups. The KJP is partnering with the United Leadership Alliance and the Matrix Project Financial Alliance to set the tone for what's culturally acceptable in RELATIONSHIPS, BUSINESS, and COMMUNITY. The program offers a blueprint to overcoming any changeable obstacle. As a result, the enslaved will be freed, the lost will be found, and the poor will become rich. Following these teachings will transform the lives of 100% of our hearers. We will show you how to excel in all things. If you follow our Scientific Principles of Success you will ascend to the top of the food chain. We encourage you to claim your Royal Crown and defend it at all cost.